The Essential Guide to Hiring Handymen for Maintenance, Repair, and Installation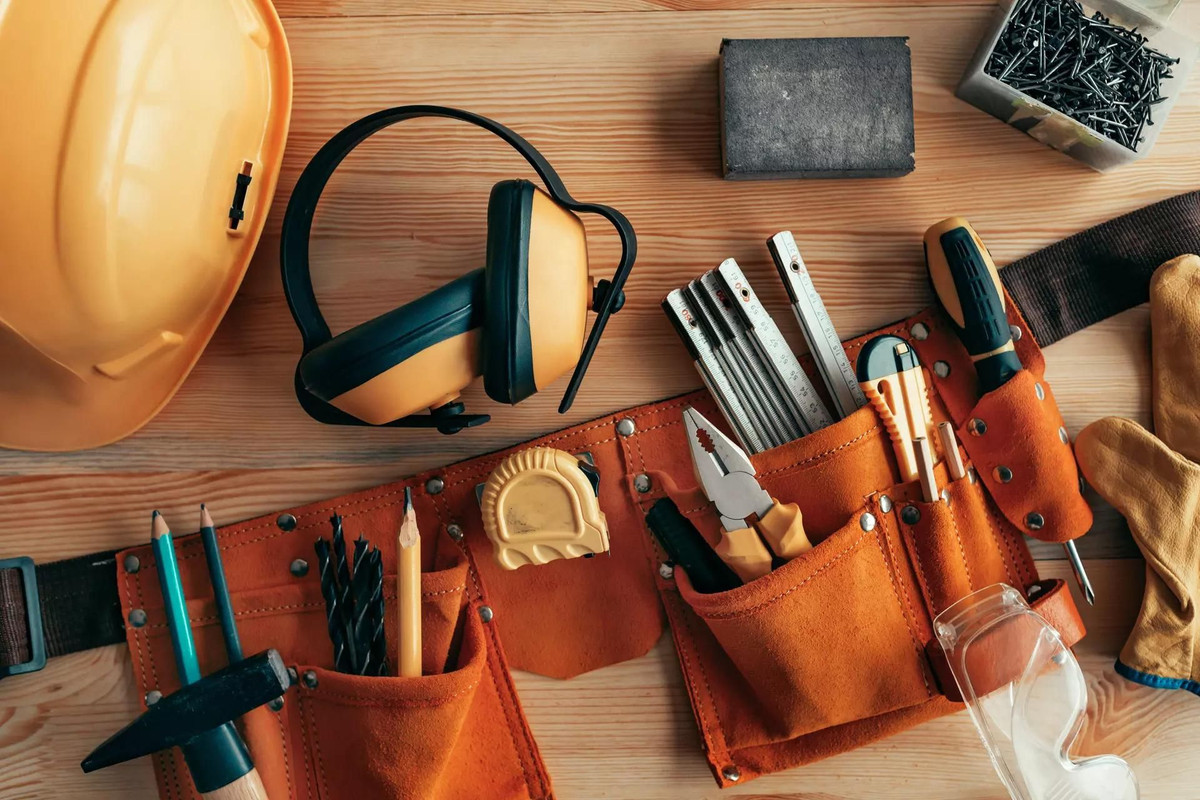 Maintaining and improving our homes can be a challenging task, especially when we lack the time, skills, or knowledge to tackle various repairs and projects. This is where handymen come to the rescue, offering their expertise and services to assist homeowners in keeping their houses in excellent condition. In this article, we will explore the valuable contributions handymen make and how they can help homeowners with their diverse needs.
Handymen are known for their versatility, possessing a wide range of skills that cover various areas of home maintenance and repairs. Whether it's fixing a leaky faucet, repairing electrical issues, painting a room, or installing shelves, handymen have the necessary expertise to handle an array of tasks. Their ability to address multiple projects saves homeowners from the hassle of hiring different specialists for different jobs.
One of the significant advantages of hiring a handyman is the time saved. Homeowners often lead busy lives, making it challenging to allocate sufficient time for repairs and improvements. Handymen can efficiently complete tasks within a reasonable timeframe, allowing homeowners to focus on other important responsibilities. With their expertise and efficiency, handymen ensure that projects are completed promptly without compromising on quality.
Handymen not only provide their physical skills but also offer valuable professional advice to homeowners. They can assess the condition of various aspects of the house, identify potential problems, and suggest preventive measures. Whether it's advising on the best materials for a repair or recommending energy-efficient solutions, their insights can help homeowners make informed decisions regarding their home maintenance and improvement projects.
Working on home repairs and installations can sometimes be hazardous, especially for individuals without proper training or experience. Handymen possess the necessary knowledge and safety protocols to handle tasks safely and effectively. By entrusting projects to handymen, homeowners can enjoy peace of mind, knowing that the work is being carried out by professionals who prioritize safety and adhere to industry standards.
Handymen are skilled professionals who take pride in delivering high-quality workmanship. Their experience and expertise enable them to complete tasks efficiently and effectively. Whether it's fixing a broken tile, repairing a damaged door, or assembling furniture, handymen ensure that the work is done to a high standard. Their attention to detail and commitment to excellence result in durable and aesthetically pleasing outcomes.
Certain home maintenance and repair tasks require specialized tools and equipment. Handymen come equipped with a wide range of tools necessary to handle various projects efficiently. By hiring a handyman, homeowners can avoid the expense and hassle of purchasing or renting tools for one-time or infrequent use. Handymen not only have the right tools but also the expertise to operate them safely and effectively.
While some homeowners may attempt to tackle repairs and projects themselves, the lack of experience and knowledge can lead to costly mistakes and extended timelines. Handymen possess the skills to complete tasks quickly and efficiently, saving homeowners time and frustration. Additionally, their expertise ensures that projects are done right the first time, minimizing the need for expensive rework or repairs down the line.
By hiring a reputable handyman, homeowners gain access to reliable and trusted assistance. Handymen who have established themselves in the industry understand the importance of building a good reputation through quality work and professionalism. Their reliability and integrity make them valuable partners in maintaining and improving your home.
Handymen play a vital role in helping homeowners maintain and enhance their living spaces.
When it comes to maintaining, repairing, or installing various elements in our homes or offices, hiring a professional handyman can save us time, effort, and headaches. Handymen are skilled professionals who possess a diverse range of talents, making them indispensable for tackling a wide array of tasks. In this guide, we will explore the key considerations and steps involved in hiring a handyman to ensure a smooth and successful experience.
Keeping our homes in good condition is crucial for both comfort and value. However, not all of us have the time, skills, or expertise to handle all the maintenance, repairs, and installations ourselves. This is where qualified handymen come in, offering their services to help us maintain and improve our homes. But how do you choose the right handyman for the job? In this article, we will explore some simple yet professional tips to help you select qualified handymen for your home maintenance, repair, and installation needs.
Before seeking out a handyman, it is crucial to assess and clearly define your maintenance, repair, or installation needs. Make a list of tasks you require assistance with, ensuring you have a comprehensive understanding of the scope of work involved. This clarity will enable you to communicate effectively with potential handymen and ensure that they have the necessary expertise. Are you looking for someone to fix a leaky faucet, repair electrical issues, or install a new ceiling fan? Having a clear understanding of the tasks at hand will help you find a handyman with the appropriate skills and experience.
Start by asking friends, family, and neighbors if they have any recommendations for reliable handymen. Personal referrals are often the best way to find trustworthy professionals. Alternatively, you can check online review websites and local community forums to gather feedback from others who have used handyman services in your area. Alternatively, you can explore online platforms and local directories that feature customer reviews and ratings for handymen in your area.
When considering a handyman, it's crucial to ensure they are licensed and insured. Licensing demonstrates that they have met the necessary requirements and possess the required skills for the job. Insurance coverage protects both you and the handyman in case of accidents or property damage during work.
When hiring a handyman, it is crucial to ensure they possess the necessary licenses and insurance coverage. Valid licenses indicate that the handyman has met the required standards and possesses the necessary qualifications for the job. Insurance coverage protects you from liability in case of any accidents or damages that may occur during the project.
A reputable handyman will be happy to provide references from previous clients. Reach out to these references and inquire about their experience with the handyman's services. Ask about the quality of work, reliability, professionalism, and overall satisfaction. This will give you valuable insights into the handyman's capabilities and reputation.
Look for handymen with extensive experience in the specific areas you need assistance with. An experienced handyman will have a better understanding of potential challenges and be able to handle a wide range of maintenance, repair, and installation tasks. Additionally, consider if they specialize in certain areas, such as plumbing, electrical work, or carpentry, depending on your specific requirements.
Ask potential handymen for references from previous clients to gauge their reliability and satisfaction levels. Additionally, requesting a portfolio of their past projects can give you a glimpse into their expertise and craftsmanship. This step allows you to assess whether their previous work aligns with the type of maintenance, repair, or installation tasks you require. Obtain quotes from several handymen before making a decision. Be sure to provide detailed information about the job requirements to receive accurate estimates. While cost is an important factor, it shouldn't be the sole basis for your decision. Consider the handyman's experience, reputation, and scope of services offered when comparing quotes.
Contact at least three handymen to obtain quotes for your project. Provide them with a detailed description of the tasks involved, including any specific materials or products required. Comparing multiple quotes allows you to assess the competitiveness of pricing while considering the handymen's overall qualifications and experience.
During your initial interactions, observe how the handyman communicates and presents themselves. A professional handyman will listen attentively to your needs, provide clear explanations, and offer viable solutions. They should be prompt, responsive, and respectful in their communication, instilling confidence in their ability to deliver quality work.
Before making a final decision, consider conducting interviews with the handymen you are most interested in hiring. Use this opportunity to ask questions about their experience, approach to problem-solving, and availability. Pay attention to their communication skills and willingness to answer your queries promptly and clearly, as this reflects their professionalism.
Once you have selected a handyman, it is essential to establish clear expectations by signing a written agreement. The agreement should outline the scope of work, the timeline for completion, payment terms, and any warranties or guarantees offered by the handyman. This document protects both parties and ensures everyone is on the same page throughout the project.
Inquire about any warranties or guarantees offered by the handyman. A reputable professional will stand behind their work and be willing to address any issues that may arise after the completion of the project. Having a warranty in place ensures that you can seek assistance if any problems occur within a specified timeframe.
Hiring a handyman for maintenance, repair, or installation tasks can be a wise investment, saving you time, effort, and potential frustration. By following these steps and taking the time to find a qualified and reliable professional, you can ensure a successful outcome for your project. Remember to communicate your needs clearly, verify credentials, and compare quotes to make an informed decision. With the right handyman by your side, you can enjoy a well-maintained and functional space for years to come.
Selecting qualified handymen for your home maintenance, repair, and installation needs is crucial for a smooth and satisfactory experience. By defining your needs, seeking recommendations, verifying licensing and insurance, checking experience and specialization, requesting references, seeking multiple quotes, evaluating communication and professionalism, and considering warranties and guarantees, you can make an informed decision.
https://www.armadalehandyman.com.au/
Maintaining and improving our homes can be a challenging task, especially when we lack the time, skills, or knowledge to tackle various repairs and projects. This is where handymen come to the rescue, offering their expertise and services to assist homeowners in keeping their houses in excellent condition. In this article, we will explore the…
Recent Comments
No comments to show.